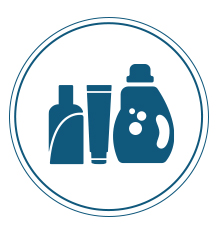 ---
Buy Online

Compra Flora is our online store
Our entire portfolio is marketed online and delivered Nationwide in Brazil.
There, you can find known and trusted products and new offerings from the Francis, Minuano, Neutrox, Albany, OX Cosméticos, Karina, Kolene, Assim, Phytoderm, Brisa, Mat Inset and No Inset brands.
To shop, just complete a simple registration on the platform and the shipping cost will be calculated based on the selected delivery region.
In addition to credit cards, debit cards and bank payment slips, our official store accepts payment via PicPay, a convenient and secure digital wallet.
Shipping Zones only Brazil
Click here to visit